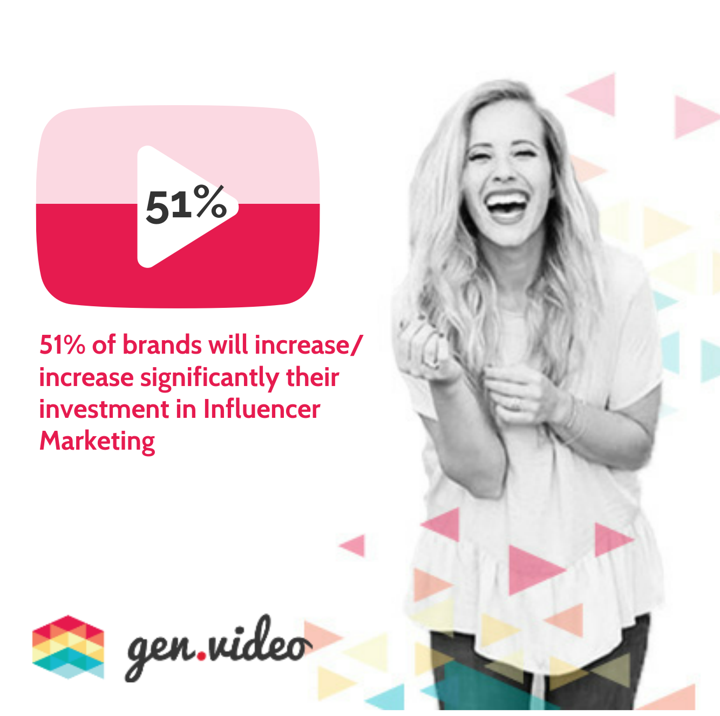 To read the full report download now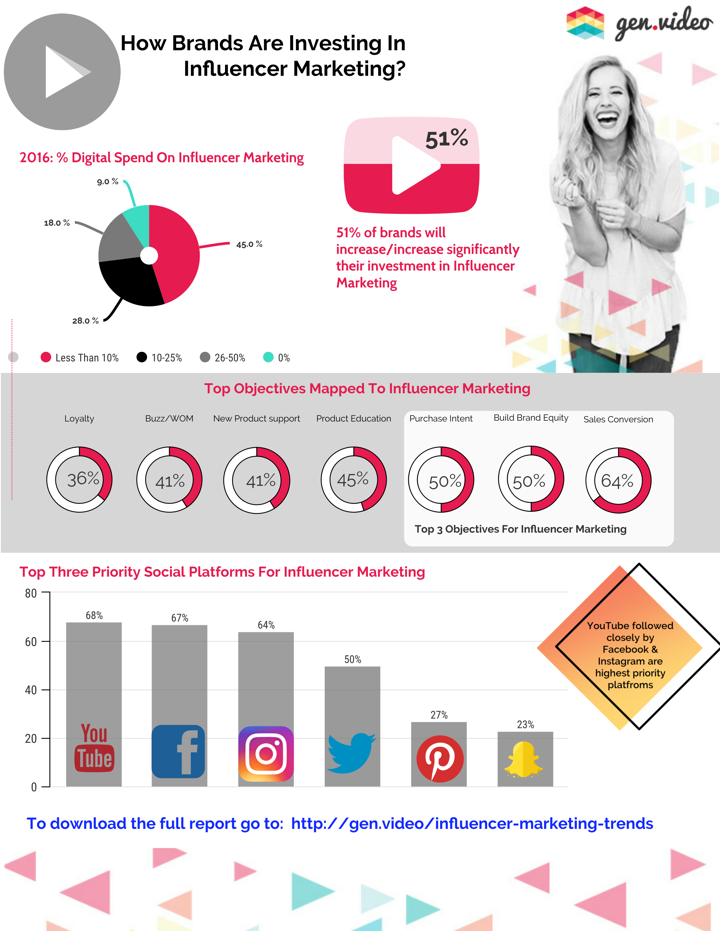 Brand Budgets for Influencer Marketing
When looking at 2016 digital budgets, there was a tale of two marketers. Nearly half of companies that are currently doing influencer marketing are spending less than 10% of their digital budget on the tactic. While 44% are spending between 10-50% of their digital budgets on influencer marketing.  In 2017, there will be an uptick in investment in influencer marketing. 51% of brands will increase/significantly increase their investment, accordingly to our study. None of the brands in the study plan to reduce their influencer marketing investment levels.
YouTube is Now the Top Platform for Influencer Marketing
For the first time we are seeing YouTube ranked as the highest priority for influencer marketing. YouTube has surpassed Facebook, Instagram and Twitter.
Key Strategic Questions to Ask
How do you determine the right level of spend for influencer marketing?
How does this differ by category, brand, and target audience?
How do you establish/view ROI from investment?
How to establish a research protocol to effectively evaluate influencer marketing?