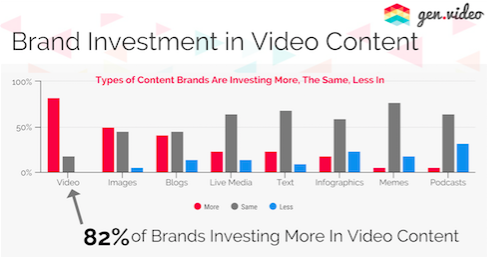 Our third and final post from our research study, 2017 Trends in Influencer Marketing, focuses on content trends.
To read the full report download now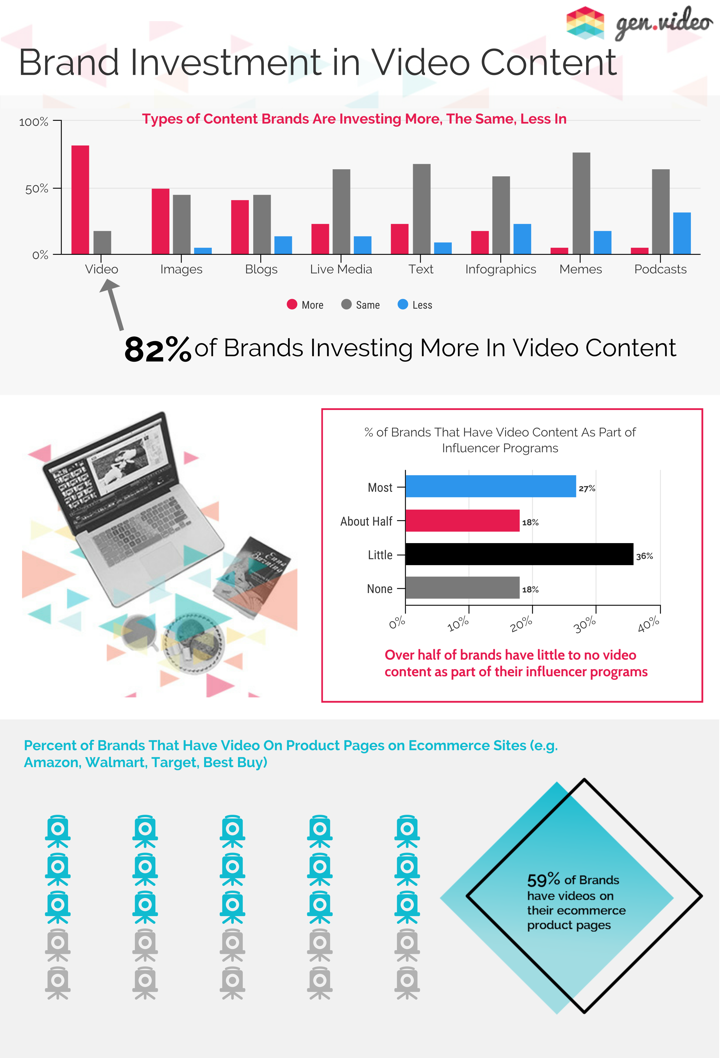 CONTENT TRENDS
Video is driving growth in influencer marketing. Over 80% of brands' influencer marketing initiatives now include video content, with 45% of those stating that About Half or Most of these initiatives contain video content.
This will only increase in 2017 – Marketers are shifting funds away from text to richer forms of content including imagery and video. Social platforms have responded by opening up all new avenues to connect influencers with brands to tap into User Generated Content. Over 80% of brands plan to increase their spending on video content followed by 50% of brands that will increase spend in imagery.
It's Not Just About YouTube
It's not just about YouTube and social media. Bringing relevant, authentic content into ecommerce is also a high priority for brands. More than half of the brands in the study are featuring video on their ecommerce product pages on top retailer websites (Amazon, Walmart, Target, etc.) .  This indicates a shift in strategy for Influencer Marketing to address the "Always On" Consumer.
More data is being released on the impact of video content on purchase behavior. We've experienced on average 30+% higher sales conversion rates across gen.video programs that feature Influencer Video on product pages.
Key Questions to Ask
Content Types/Social Platforms
How to leverage technology and data to streamline the process and make content more customizable?
What's the right mix between professional brand video and influencer video?
What are best practices for customization of content? How can my brand develop customized video content cost effectively and at scale?
What are benchmarks for views, engagement rate, and conversion? Does this differ by product category and platform?
Content for Retail
Today's consumers are always on, what is the right integrated approach to platform placement. (E.g. Retailers like Amazon, Walmart?)
How can brands co-create with retailers for Omni-channel content that better engages shoppers