3 Ways Influencers Can Help Marketers Reach The Digital Traveler
KAILA STEIN
As we inch closer to warmer weather and further away from sweaters and snow, we've got summer travel on the brain. Can you blame us? We're wintered out and ready for sandy beaches and rosé season!
Today, technology has completely changed the way we travel. From destination research on YouTube and online booking to mobile check in and documenting our every move and plate of pasta on Instagram, digital has transformed travel in every way. With the internet at our fingertips, researching and booking a vacation is easier and more accessible than ever before.
Keeping up with this changing industry and understanding consumer behavior is key for travel marketers looking to capture shoppers' attention and move them to purchase.
In a recent study, McKinsey analyzed a set of aggregated cross-device clickstream data, using more than 300,000 travel-related search terms to understand how the travel purchase journey has changed.
Here are some key learnings from the study and a few tips on how influencers can help travel marketers reach their goals.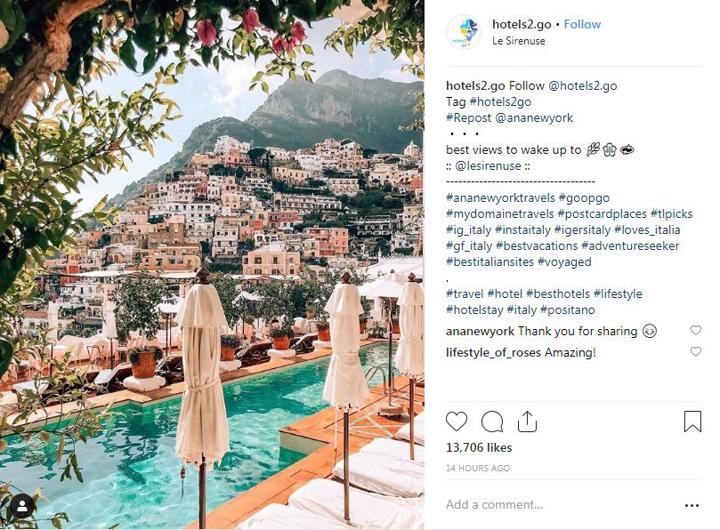 TOO MANY CHOICES
Ever go down an Instagram rabbit hole looking at swoon-worthy destinations that make you want to quit your job and become a travel influencer? Just narrowing down your destination can be challenging – let alone picking a hotel, deciding which airline to fly and where to dine. Social media – especially visually-driven platforms like Instagram and Pinterest have opened our eyes to the myriad of dreamy destinations out there. But with all of these options comes anxiety and indecision. According to the McKinsey study, the average purchase journey for people booking accommodations lasted 36 days and involved over 40 touchpoints across devices.
To break through the clutter, travel marketers should focus on providing value and ease to travelers to alleviate this decision fatigue. Utilizing influencers is a great way to reach your target audience and get your message across in an engaging and meaningful way. Who better to promote a family cruise than a mom influencer with a loyal audience of like-minded moms who could really use a vacation right now! Influencers create relatable, authentic content that moves their followers to purchase.
PEOPLE ARE DOING THEIR RESEARCH
With the onslaught of options comes the need to get online and do research. According to a study done by Google, in 2018, views of travel-related videos increased 41% in August and September compared to 2017. People are ditching traditional guidebooks and blogs and researching travel on YouTube instead. Travel shopping journeys that started with search actually led to purchases more quickly than those that started directly on travel agency websites, according to McKinsey.
Marketers interested in reaching these search-prone consumers, should tap into influencers on YouTube who create helpful, SEO friendly content that offers travelers advice and guidance. 'Tips for Flying with a Toddler,' 'Where to Travel in 2019,' 'How to Get the Best Travel Deals' – these are all highly searched topics that consumers crave and respond to.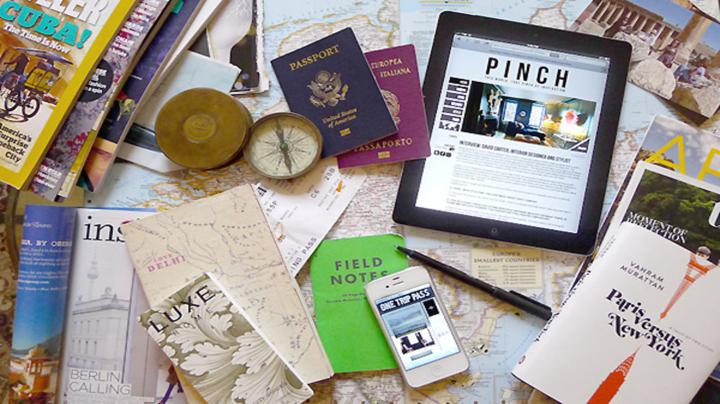 SHOPPERS ARE TOGGLING BETWEEN DEVICES
Shoppers today are booking travel on desktop, mobile and apps. And it's no surprise that the number of mobile shoppers continues to climb.
With travelers taking to their phones to book trips, leveraging trusted influencers on social is more important than ever for marketers looking to reach these mobile-minded shoppers primed to swipe-up. In a two-prong approach, marketers should leverage influencer content not only on social but on their brand website as well to maximize the impact and extend the life of the high quality content influencers are creating for the brand.
Travel marketers should continue to pay close attention to the ever-evolving digital landscape and optimize their strategies to suit today's tech-savvy traveler. By leveraging trusted influencers, marketers can break through the noise, reach their target audience and engage shoppers who are in research mode to ultimately build trust and drive sales.