Cyber Monday sales this year soared to new heights topping last year's record and making it the new day to beat in e-commerce with consumers spending a whopping $7.9 billion online. Americans spent 95 million hours shopping online on Monday, according to Adobe Analytics. Amazon said Cyber Monday 2018 was the "single biggest shopping day in the company's history."
SO, WHAT DID PEOPLE BUY?
According to Adobe, toys and electronics were this year's hottest categories. Fingerlings, L.O.L Surprise and Little Live Pets were bought most frequently as well as the gaming console, Nintendo Switch. Dell and Apple laptops and TVs from LG were other hot ticket items in the electronics category. Last year, we partnered with Amazon to support their Electronics Gift Guide and saw huge success in using our influencer video content to enhance the gift guide product pages. This type of content – especially in the electronics category is hugely resonant with shoppers.

On Amazon, the best-selling items included the new Echo Dot speaker, noise-cancelling headphones from Bose, Michelle Obama's new book, and the Instant Pot.
HOW WERE PEOPLE SHOPPING?
Adobe reported that 2.2 billion Cyber Monday purchases were made from a mobile device making it the first Cyber Monday that more than 50 percent of sales came from mobile devices. It's more important than ever to ensure that your product pages are enriched with content that is mobile enhanced.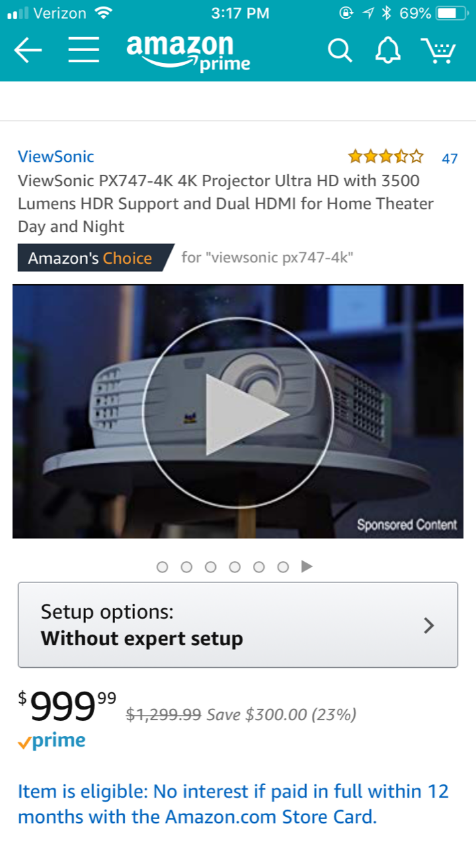 With these new insights into shopper behavior and e-commerce continuing to climb, it's a critical time for marketers to understand how to reach today's consumers and use this information to engage them in impactful ways.
HOW TO STRATEGIZE FOR E-COMMERCE SUCCESS
Leveraging influencers whose followers are primed to swipe up on Instagram or click on a link after watching a YouTube video is a great way to market your products during this prime shopping period. Using authentic influencer content can be your leg up and differentiator during this ad-heavy time of year as shoppers lean on their favorite influencers for genuine product recommendations and gift ideas. In order to maximize your influencer marketing campaign, you must have a strong measurement strategy in place.
Gen.video's data driven platform allows brands to track and measure which influencers have the highest conversion rates and engagement use these learnings to help inform and optimize future strategies that yield a higher e-commerce impact. We also help brands enrich their online product pages with influencer video content which is proven to lift conversion rate and inspire shoppers to buy.
Although the dust has yet to settle on Cyber Monday 2018, It's never too early to start strategizing and planning for next year. Spending the extra time now to map out your influencer strategy and strengthen your retail product pages will be well worth it come Cyber Monday 2019 – and we can help!