Holiday eccommerce retail sales are expected to increase by 17% this year. What role will video play and influencer play? Walmart continues to enhance the shopping experience on their product pages and are placing video at the top of the list. In recent page updates, video has been presented above pack shots and product images. And when 58% of YouTube-watching moms search for videos about a product before making a purchase and consumers trusting recommendations from individuals (even if they don't know them) more than brands, it's makes sense to ensure that our retail impact reels, comprised of influencer videos are getting the same treatment.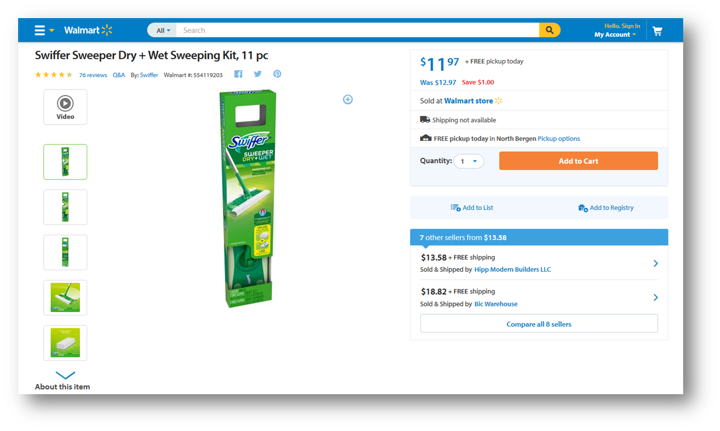 Now we know that video placement on product pages increases conversions. A few years ago, we did a study with Reckitt Benckiser where we analyzed pre/post video sales across 8 brands and found an average of 30% additional revenue.
"The incredible results of the test program prove the effectiveness of genuine consumer videos for increasing conversion," stated Sam Gagliardi (former E-Tailing Marketing Director, RB)
The simple video icon is clean and eye-catching and allows for multiple videos to be served up to shoppers to ensure that all questions and concerns are answered to help drive consideration and purchase behavior. You can see here what the expanded view looks like and how both an influencer and professionally produced video is made available.