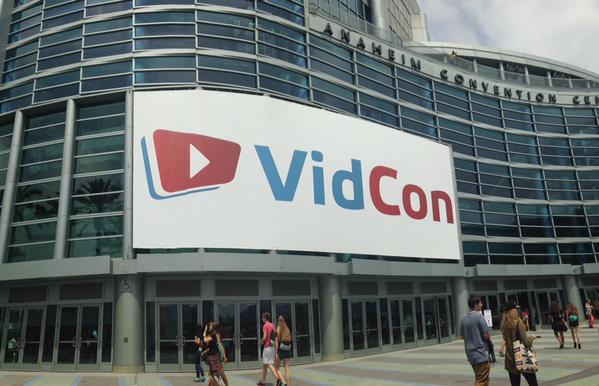 YouTube enthusiasts, fans, casual video creators, and mega-influencers are, as we speak, descending on Anaheim California for a weekend that is sure to be one to remember.
Vidcon 2015, the largest gathering of YouTube creators and enthusiasts in the world, is kicking off their festivities for the upcoming weekend. With over 20,000 people and around 300 influencers projected to attend, this year is sure to surpass all past events.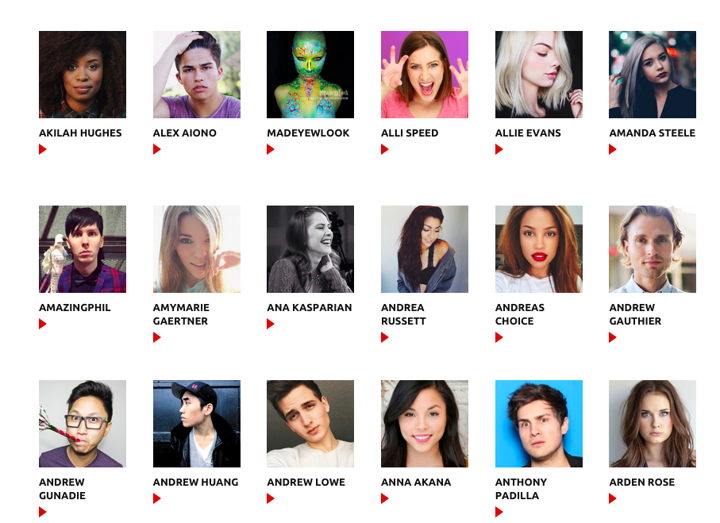 As the YouTube community takes Anaheim by storm, it is important to pause and take a look at how we got here. Can you believe that prior to 2005 there was no YouTube? No video influencers, no product videos, no haul videos, no unboxing videos… nothing. Why 2005? Well, that's when YouTube was first launched. But even then, YouTube was initially supposed to be, get this, an online dating site!
YouTube recently celebrated its 10 year anniversary, which really was a watershed moment for all of us, particularly the millennial generation. But when it launched, no one could have imagined YouTube would turn into the behemoth it is today.
YOUTUBE WASN'T FOR INFLUENCER VIDEO
As mentioned earlier, YouTube's initial focus was nothing like the YouTube we know today. Check out the first video ever posted on YouTube… a person at a zoo.
The idea of having "every day" people creating videos that would influence the modern-day consumer was inconceivable just a few years ago. Video product reviews were not even a thought in anyone's mind.
IN 2005 THE FIRST VIDEO PRODUCT REVIEW WAS PUBLISHED, AND NOT BY YOUTUBE
Besides the 10 year celebration of YouTube's launch, a different landmark moment had it's anniversary… just this week.
What is it?
THE FIRST PRODUCT REVIEW VIDEO
A decade ago, several ambitious entrepreneurs set down a path to reinvent how consumers watched video. Around the same time, on the opposite side of the country, the very first product review video was uploaded to a little known company that would quietly pave the path that would open up the opportunity for influencer video to share center stage with pack. That company was called EXPOtv, known today as gen.video. The video, while seemingly inconsequential today, laid the groundwork for the very people that are attending VidCon this weekend. Without that first product review video back in 2005, influencers like Michelle Phan would not have had the opportunity to make their living by creating videos online.
The video was a review of one of the earliest generations of Bose Wave Music System.
HOW FAR PRODUCT REVIEW VIDEOS HAVE COME
Since that fateful day 10 years ago, product review videos have come a long, long way. Since then, YouTube has become the home of thousands of well-respected "influencers" who make their living reviewing and talking about products. However, these types of videos have expanded to a more eCommerce focus as well.
Let's compare that first product review video with videos that influencers are making these days. To really highlight the progress that has been made, check out this product review of a more recent Bose product.
See the difference? This video is from gen.video video influencer Everton P. The quality of his video is phenomenal, which is a huge difference between videos today and those from 10 years ago. Quite simply, the technology is much more advanced and lets "regular" people record HD videos that are professional quality. He also clearly knows how to highlight the benefits and features of the product; it's obvious that he has done many reviews before.
Beyond the technological and qualitative advances that video product reviews have benefitted from in the last ten years, a few new developments have occurred that are taking video product reviews to a new level.
Back in 2005, there was no other choice besides YouTube if you wanted to get videos in front of a wide audience. However, the landscape is proliferating and more channels are coming on line. For example, Amazon has launched Amazon Video Shorts – a new service that has a variety of channels that include videos about products and other topics.
So as YouTube lovers and influencers alike party hardy at Vidcon this week, it's important reflect on how far video has come, and how empowered influencers have become. For all of you in Anaheim right now, party extra hard for me.
AT VIDCON? TWEET THIS POST WITH THE HASHTAG #VIDCON!