Instagram is going all in this year on bolstering its ecommerce capabilities with the goal of transforming the social platform into a digital shopping hub. In March, the platform unveiled their new in-app checkout process for shoppable posts with the hope that a more streamlined purchasing method would allow users to shop without ever having to leave the app.
This week, Instagram announced that influencers will now be able to create shoppable posts for their followers – a feature that was previously limited to brands only. Instagram will test out the new tool with a number of celebrity influencers including Kim Kardashian West, Huda Kattan, Aimee Song, Gigi Hadid and publishers like Refinery29 and GQ. New influencer accounts will be added in the coming months and more brand partners are expected to be onboarded.
WHAT THIS MEANS FOR BRANDS
Influencers and the brands they tag will receive shared insights within Instagram so they can better understand and measure the sales impact of these shoppable posts. For brands, the sales and conversion data is especially meaningful as it allows them to show true ROI on their Influencer efforts. The new feature will also provide a way for brands and their influencers to reach an engaged audience who are actively looking to their favorite creators for inspiration, and make it easier to shop for products as soon as they see them.
Brands focused strictly on conversion and tracking who previously shied away from tapping into influencers may rethink their strategies and invest more dollars into influencer.
A BOOST FOR SOCIAL-DRIVEN ECOMMERCE
There's no doubt that social commerce is gaining momentum. Over the last two years, social networks as a 'last-touch channel' have doubled in visit share to US retail sites, according to research done by Adobe. As innovations in this space continue to simplify the path to purchase, influencer marketing could become more important than ever before in the ecommerce world.
In addition to brands using influencers in a traditional awareness campaign to inspire and drive purchase, more retailers are seeing the value and impact of using influencer content directly on retail pages to engage customers and enhance product pages. As the synergy between social content and ecommerce continues to grow, developing a strong influencer strategy will be pivotal for brands and retailers looking to stay competitive in the field.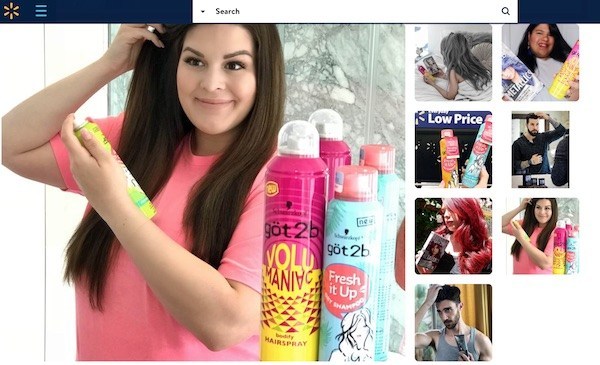 HOW THIS WILL AFFECT INFLUENCER PRICING
This new feature on Instagram and the available sales data will likely result influencers changing their pricing. Influencers who base their pricing on channel size may have to decrease their rates if their sales and conversion metrics don't align with their cost. Others who may be undercharging for their services may increase their rate due to the new sales reporting visibility.
This is an exciting time for influencer marketing and we can't wait to to see how things unfold and what other innovations start to pop up in the near future.