7 Ways to Leverage Influencer Videos To Drive Commerce Success on Amazon
JESSICA THORPE
When nearly two thirds of the top 100 CPG brands are seeing sales declines in 2015, the need to invest in media tactics to support ecommerce is becoming increasingly important. And Amazon is leveling the playing field for brands big and small to compete. Today, L2 Inc. took a closer look at the Personal Care category and nintey-six percent of Personal Care brands distribute on Amazon, but just 33% have products that appear on the list of the retailer's 100 best-selling products.
A lot goes into getting a product to be featured as a top-seller on Amazon, and with increased competition across the board, CPG (and really brands across the board) are turning to paid media investments to help drive traffic to their product pages.
As more advertising dollars move to eCommerce initiative, the need for conversion content is ever more important. We'll take a look at all the ways influencer video can play a role in giving brands the edge when it comes to building brand awareness, driving consideration and lifting sales.
7 Ways to Leverage Influencer Video to Drive eCommerce Success on Amazon
1) Product Page Video, Image Block Placement
Major CPG brands have the ability to upload both images and video into the image block on product detail pages. As featured in the Gillette example below, user generated content can be used to created high impact how-to, product demo videos to help educate and inform shoppers. And with the recent community guideline updates banning incentivized reviews, this is a great way to get authentic, trustworthy UGC on product pages beyond any programs that may be run through Amazon Vine.
2) Related Videos, Lower Page Placement
Smaller brands are now able to get in on the action when it comes to placing video on product pages, albiet the placement is a little lower on the page, but through platform's like gen.video, product videos can be syndicated through Amazon Video Shorts. When ASINs are attached to these videos, they are able to be seen by shoppers on any product pages related to the products featured in the videos.

3) Search Result, Paid Placement
The fact that small and medium sized brands can list on Amazon and direct traffic to their product page with the right keywords has increased competition for CPG giants, who in turn have increased their paid media investments. Amazon Marketing Services is a do-it-yourself platform, making it as easy as bidding on keywords in Google for brands to own highly searched terms within their respected category. For brands that are taking advantage of the Amazon Video Shorts distribution, additional media investments can be put against those videos to help educate shoppers on the benefits and features before they arrive at the product page and thereby increasing the likelyhood that they'll make a purchase.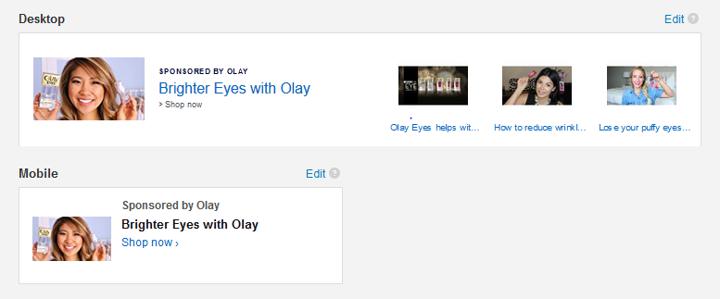 4) Awareness Media
Whether on site or offsite, Amazon Media Group (AMG) has many different advertising formats that are video optimized. Influencers lend credibility, social proof and real world experiences to help draw in consumers who may have not been looking for any particular brand. Traffic drivers and high yeilding campaigns are an encouraging sign as a tactic to consider ramping up a new product launch quickly.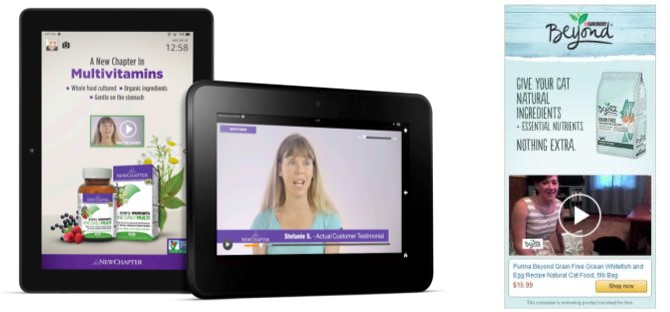 5) Custom Landing Pages
This one is most likely reserved for bigger players with deeper pockets. Custom landing pages are the perfect backdrop to showcase influencer content. Media can drive shoppers to Amazon and let the voice of the customer help sell through the product benefits and value to shoppers. One specific objective that influencer video is perfectly suited for in this setting is to help reduce switching and lock in loyalty by promoting the products and Prime offerings like Free 2-Day Shipping or Subscribe and Save. For brands investing in this type of media, it can optimize ROI by driving higher sales conversions.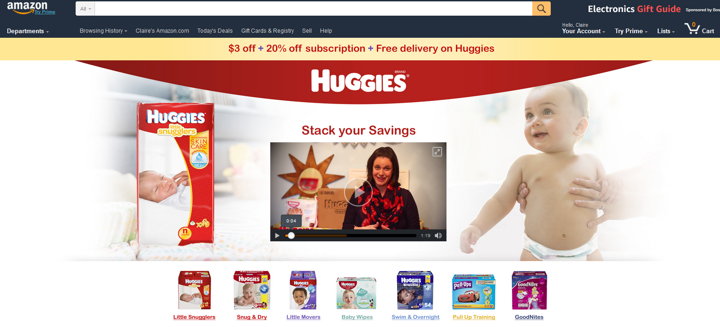 6) Influencers as Traffic Drivers
Consider this earned media tactic, when thinking about how to optimize any investment in influencer marketing. When working with YouTubers, it is important to think beyond they audience they carry and the views they deliver. The most successful infleuncer programs are the ones that deliver eCommerce impact as well. Drive product page consideration by embedding links to Amazon product pages as part of any influencer marketing campaign. gen.video ensures that this happens with every program as it is built into the platform. Customized, trackable links are created and placed within the descriptions of all YouTube videos published on behalf of any brand through the platform.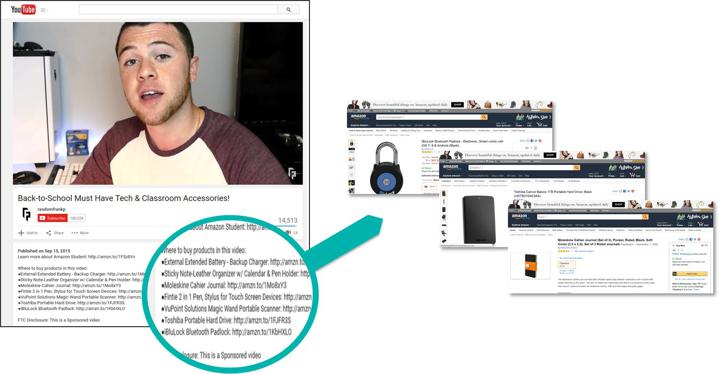 7) Merchandising / Marketing Events
These highly trafficked, highly coveted events are prime locations for brands looking to spend some money to get in front of millions of shopper during key selling periods. And it has been said that shoppers engaging with video are converting well over 50% more than those engaging with text based content alone. So, brands looking to edge out the competition should consider how their influencer videos can find a home in gift guides and other marketing placements available within the Amazon retail ecosystem.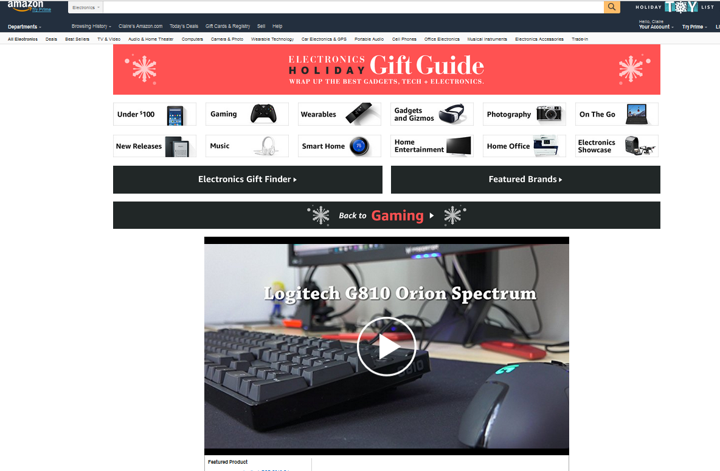 These are among the reasons why 80% of brands will be investing more of their content spend in 2017 on video!
And if you are interested in seeing the full L2 Daily, Amazon Intelligence: Personal Care Investments