As the Chinese-owned app TikTok tries to ward off the threat of a ban in the United States, Facebook entered the scene last week with its launch of Reels. Just like TikTok, Reels allows users to create 15-second shareable videos and enhance them with music, augmented reality or by splicing clips together.
This isn't the first time Instagram has made a play for another social app. In 2016, Instagram rolled out Stories, its answer to Snapchat and it ended up taking off, stalling Snapchat's growth. IGTV, however, their YouTube grab, boasting longer form videos, was not nearly as successful.
While Facebook remains the world's largest social network, TikTok has emerged recently as the fastest growing (and trendiest) new social platform - especially among Gen Z.
With TikTok's future uncertain, creators are bolstering their presence on alternate platforms like YouTube and Instagram but have not abandoned TikTok yet. With Reels entering the scene at such a precarious time, this could prove to be a pivotal moment for Instagram to grab the mic from TikTok.
The question on everyone's mind: what does this mean for influencer marketing?
Instagram focused on engaging influencers across verticals to create their own reels during the launch last week, flooding feeds with buzzy Reel content. While many brands have just started to dip their toes into TikTok, the emergence of Reels could shift brand priorities back to Instagram where there's more comfort and familiarity as well as an established brand presence.
Reels has the potential to become the ultimate destination for fast, fun influencer content. Influencers testing the feature are already creating engaging content - 15-second recipes, DIY hacks, and TikTok-esque dance videos.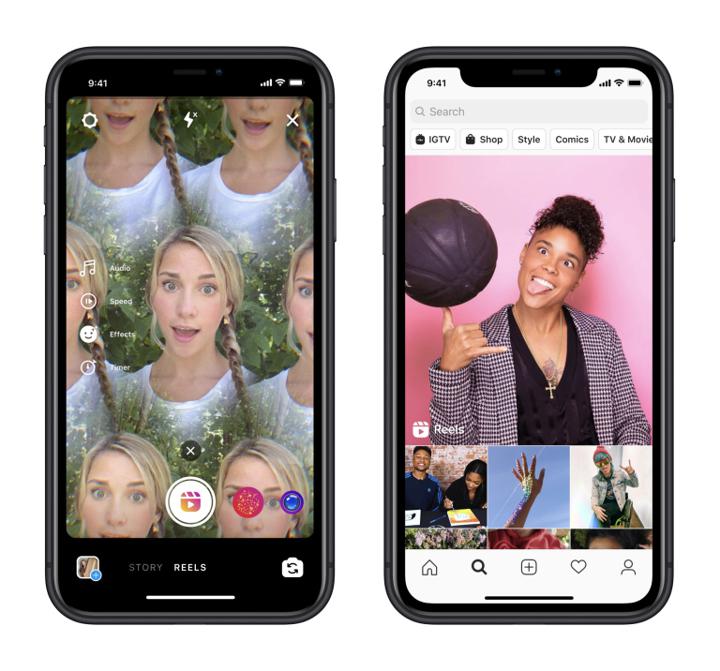 Reels will also be pushed out to the Explore Page on Instagram, so users who don't follow you, will now see your content, offering a higher impressions potential and the ability to go viral – just like on TikTok. Reels can also be shared on your Feed, Story, and Direct Message for maximum exposure and sharability.
Perhaps, though, it's not about the platform and more about the content – people clearly crave short-form videos. The day after Reels launched, another TikTok competitor, Triller, reached a valuation of $1.25 billion proving how high the demand is for this type of content.
The emergence of Reels offers another avenue for influencer creativity and marketing potential. Brands should continue to engage with a healthy mix of marketing channels to drive engagement and commerce. Once Reels really gets going brands should test it out to see how it plays with their audience.