Best-in-class content collaboration tools.
There's lots of great new things happening at gen.video (hint: check out our new brand look). We are also really excited to announce a brand new Content Approval console designed to boost team productivity and collaboration, and accelerate the content approval process for influencer marketing activations.
Multiple members of your team can now engage simultaneously with influencer content, and will have optimized workflows based on the social platform and content formats. All social posts are grouped by influencer so you can look at each post all at once.
Sorting/Filters
Viewers can save time finding content by viewing at the post or individual asset level, using gallery or list views and filtering by platform, status, age, or source. Below is an example of the content being filtered to the status "Clear to Publish."
Visitor Share Links
Individuals outside of the primary users can access content that needs reviewing without having access to all campaign details and performance analytics.
Global Status
Know where you are with each influencer and each post/piece of content at all times.

Pins
Never worry about writing the time in a video where you'd like a specific edit to be made. A pin in a yellow indicator on a video that denotes where a comment is placed. We track when and where you are commenting related to the video so you can focus on the feedback that matters and never have to write out the specific video times again.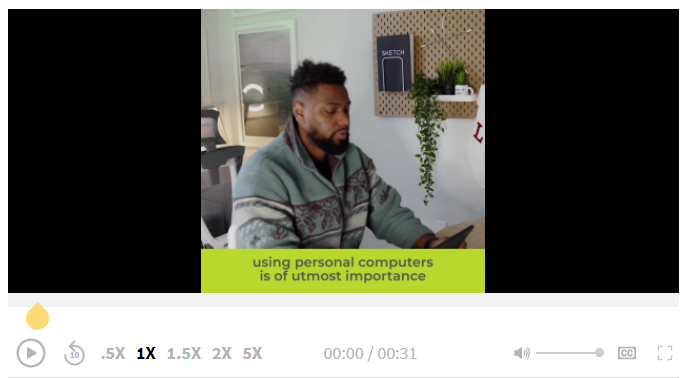 Comments
Now you can collaborate with teammates directly in the platform to ensure that everyone is aligned on edits and next steps.

Approval logs
Know who has or hasn't taken action – tracking content approvals throughout the entire process.
Post Groupings
All social posts are grouped by influencer and campaign so you can look at every post at once. This includes all ecommerce and paid social posts.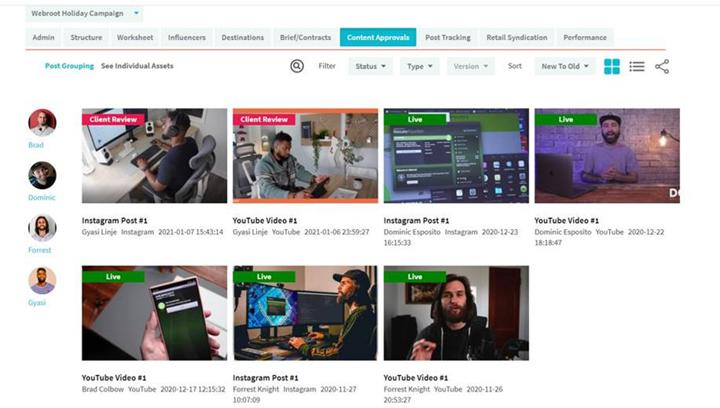 More Resources At Your Fingertips
Supplemental content, creative briefs, creative concepts, and video transcripts are only a click away ensuring all talking points are incorporated. Legal and R&D teams now have access to the information they need so content can be published in a timely manner.
If you're reading this and haven't used the gen.video platform to create influencer content, we'd be happy to show you why so many of the top brands around the world are using our platform to create content that engages and converts.
We believe that the right influencers, the best content and the right distribution strategy can unlock the full potential of your influencer marketing investments.
Have more questions? Schedule a demo.
---