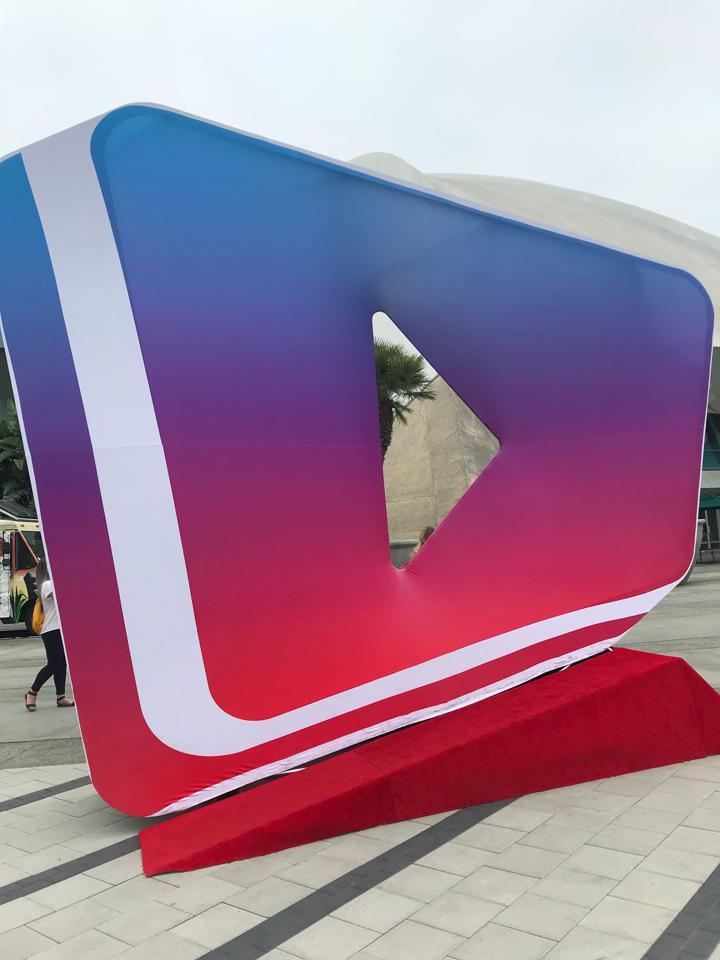 YouTube has long reigned as the top online video network. While Facebook, Twitter, Twitch, and Instagram have all offered video features for years, none have come close to threatening YouTube's supremacy.
In recent years, each social network has become more and more differentiated thanks to product updates and ever-changing algorithms. This trend has created an opening for new approaches to online video (and the creators who make it) to thrive. With viewing audiences becoming more diverse and tech-savvy every day, 2018 is the year that networks must step up their video capabilities or risk irrelevancy.
At this year's VidCon in Anaheim, CA, executives and creators shared a peek into how digital video will change in 2018. These four networks are taking on YouTube, and they need creators' help to make it happen.
FACEBOOK
Facebook's latest video product, Facebook Watch, launched in August 2017 and is still facing some growing pains. There is very little discoverability on Facebook Watch, which means that Watch content is rarely seen by people who don't already follow the creator's Facebook page. The Facebook algorithm currently prioritizes Watch content over other kinds of posts and gives it unusually high reach in an effort to popularize the feature. However, the lack of discoverability means that Watch content isn't earning creators many new fans.
On the plus side, Facebook has heard creators' requests for new interactive community tools. An upcoming feature called Watch Party will allow creators to share content, either live or prerecorded, in a community watch format. Now in beta, Watch Party will make video on Facebook a more active and less solitary experience. The audience can engage with both the creator and with each other to spark a social atmosphere. Eventually, this could become an ideal tool to premiere prerecorded video, like movie trailers or product announcements, with a stronger social element than YouTube.
Facebook's new video tools are essential to encouraging creators to produce native content for their apps. Certain unique product details, like vertical video and default mute mode, mean that Watch and Watch Party videos aren't simply interchangeable with videos optimized for YouTube. Facebook hopes these new live features, in addition to new monetization tools, will inspire creators and brands to make Facebook a top video destination.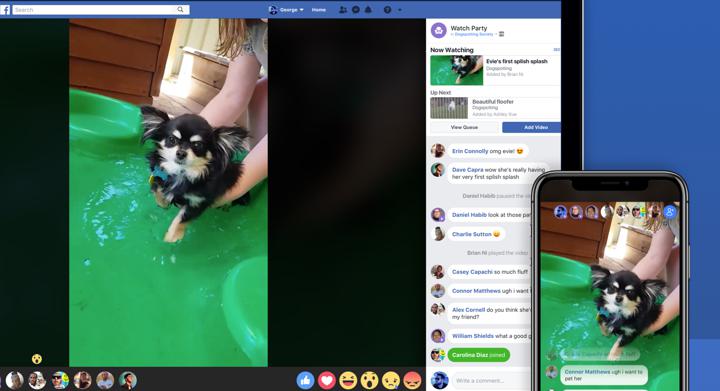 TWITTER
Twitter is expanding beyond its text-based roots by jumping into video production. They're launching web series known as "creator originals," many of which will feature the celebrities and influencers who use Twitter daily. Creator originals are Twitter's first significant step into the video creation realm since the end of Vine (RIP). Twitter has been a great talent incubator for years, in part because the easy ability to start one-on-one conversations between creators and their audiences builds passionate followings.
Leaning into their most popular topics, Twitter creator originals will focus on news, sports, and entertainment. By acquiring digital talent agency Niche three years ago, Twitter found a way to build strong creator relationships (there are over 50,000 creators in their Niche network). Access to this talent is their biggest advantage in taking on YouTube.
Josh Peck is among those who have announced an upcoming creator original. Peck has a massive YouTube following (1.3M) but an even bigger Twitter following (2.44M). The Twitter partnership will help him to expose his filmmaking talents to his biggest audience of fans. These originals also open the door to infinite opportunities for brands to get involved. Twitter reports that the prolific tweeters at Wendy's are already on board to sponsor an upcoming creator original.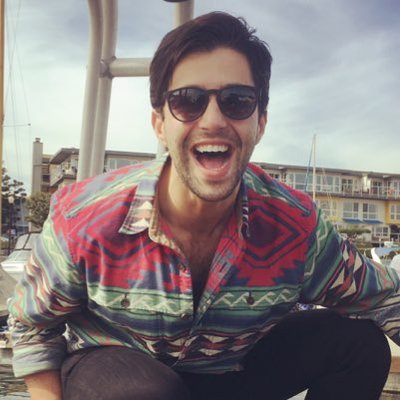 TWITCH
While livestreaming has gone mainstream in Asia, the US audience has lagged behind. Experts at VidCon were confident that this will change in 2018. The gaming industry is leading the charge as Chinese and South Korean gamers legitimized the appeal and profitability of livestreaming on networks like Twitch.
The interest in esports and other livestreaming opportunities is slowly growing stateside. The average gamer logs on to sharpen their skills, discover new games, and learn about the latest gaming technology. However, Twitch reports that community is at the heart of their platform. Twitch credits their success to gaming creators' ability to draw an audience that has something in common and can easily become a tight-knit group of friends. They have localization tools on the horizon to help improve these communities and give them real-world relevance.
Twitch executives at VidCon stated that their mission is to allow creators to make a living doing with they love. Their competitive advantage over YouTube may be their monetization tools. Of course, gamers can always find sponsors and brand deals from companies with relevance to gamer culture. Twitch takes it one step further by facilitating an affiliate program for small creators, while larger creators known as "partners" have access to their subscription platform. This system harnesses elements of other tools like Patreon while keeping creator revenue on the Twitch platform.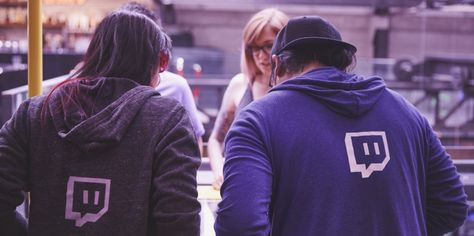 INSTAGRAM
VidCon was buzzing with talk of IGTV, a new Instagram product that launched on the first day of the convention. IGTV offers fullscreen vertical video for up to one hour, a huge leap from the 15-second limit of Instagram Stories and 60-second limit of video in the main feed. Longform content was once thought to be only suited for television or desktop, but it is now performing better than ever on mobile (mostly thanks to teens).
IGTV and Facebook Watch have similar features, but serve different communities. Although mobile attention spans have lengthened, Instagram has hedged their bets by creating a standalone IGTV app where users can go if they prefer to keep hour-long creator videos separate from scrolling through their friends' photos. Some skepticism has already been raised about IGTV's purpose and how creators should use it. Like Facebook, it takes advantage of a phone's vertical format in order to differentiate it from YouTube. Only time will tell how and if creators decide to utilize it.
Much like Facebook Watch came on the heels of Facebook Live, IGTV follows in the footsteps of Instagram Live (which grew significantly in 2018). For brands and creators, it presents yet another channel with opportunities for monetization. Unlike YouTube, Facebook, Twitter, and Twitch, Instagram has no native creator revenue opportunities. Creators must rely on brands to offer sponsorship if IGTV is to become a profitable use of their time.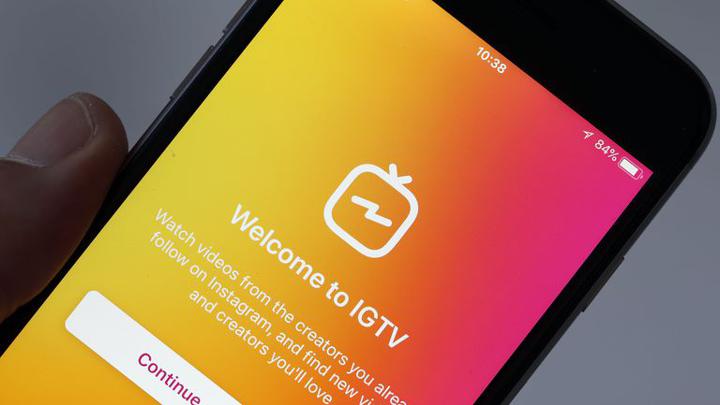 While YouTube certainly isn't waning in relevance, these new products offer exciting opportunities to be more creative with video integration in the coming year. From the information shared at VidCon, it seems like the future is bright for Facebook's Watch Party and Twitch. They are harnessing the excitement of livestreaming in a way that YouTube hasn't yet prioritized.
Meanwhile, it remains to be seen how successful IGTV and Twitter creator originals will be. Both depend entirely on the right creators coming onboard and offering meaningful content. We'll be watching closely to see how they impact the world of video.