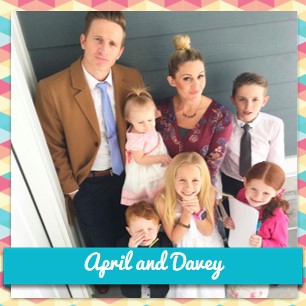 Meet April and Davey – our February Influencers of the Month! They have been working with gen.video since the beginning and have multiple family friendly channels including SuperHero Reality TV and Hair 101 with April. They believe family is the most important thing and have 5 wonderful children. Their content includes vlogs, DIYs, hair and challenges. They also host regular live videos where they enjoy directly interacting with their fans and answering questions. Bose sponsored a series of videos that they brought a fun authentic voice to (see the sport bluetooth headphones review below). They got the entire family involved for a sponsorship with Meccano where they shared helpful product information in a fun and personable way. We always love working with April and Davey and look forward to working together again soon!
Watch these videos to see some examples of April and Davey's YouTube content!
What made you want to be a content creator?
We knew Mindy and Shaun McNight and saw their success on YouTube and it inspired us to give it a try. we started out with a hair channel then a vlogging channel then added a kids channel that has almost 2 million subs and 1 billion views
What advice would you give someone that is just starting out on YouTube?
Our advice to new YouTubers would be to just start uploading videos and keep doing it. Once you find your nitch you will get better at it as time goes on.
What are some reasons you use the gen.video platform?
We like gen.video because they always are very clear on what they want and bring good clients to us.
What has been your favorite gen.video program/product so far?
We loved working on the Meccano video. It was so much fun playing with robots with our kids and getting paid for it.
Be sure to subscribe to April and Davey's channels and their other social media pages below so you don't miss a thing!