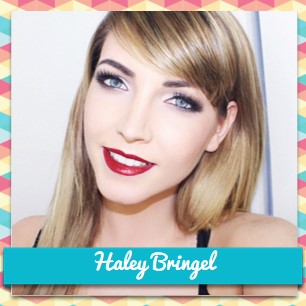 Meet Haley – our April Influencer of the Month! She has been working with us for many years on campaigns with Sonicare, Conair and many more. She is a beauty guru who loves sharing everything from makeup tutorials to vlogs. Haley also has a talent for singing! She has a diverse repertoire of everything from beauty inspiration to lifestyle hacks. Her videos are fun and engaging because her passion for creating content easily shines through. It's always a pleasure to work with Haley and we cannot wait for future partnerships!
What made you want to be a content creator?
I remember being completely floored when I found the small handful of beauty gurus sometime in 2009. I would stay up all night watching countless tutorials. I was so inspired–I HAD to be apart of it!
What advice would you give someone that is just starting out on YouTube?
Be consistent with uploading and be yourself unapologetically.
What are some reasons you use the gen.video platform?
I absolutely love the amazing brands I get to work with! I've had the honor of collaborating with top brands I never thought I would, and it's all thanks to gen.video.
Be sure to subscribe to Haley's channel so you don't miss a thing!