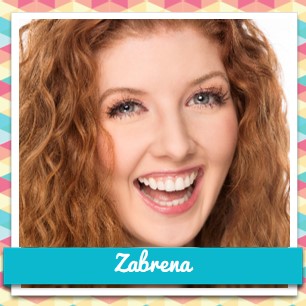 Meet Zabrena – our December Influencer of the Month! She is a beauty guru who covers everything from beauty to lifestyle and parenting. Her custom collaborations with brands, such as Olay and Conair are always informative and reflect her fun personality. Zabrena delivers service beyond her beauty expertise through educational videos, such as her Historically Accurate series. Her open-mindedness makes it a pleasure to collaborate on any program – her videos are exciting, insightful and compelling! She creates content accessible for viewers on any budget, for example her frugal Fridayz series includes challenges where she compares cheap palettes to the Viseart and under $5 finds. Its always a great experience working with Zabrena and we look forward to future partnerships!
Watch these videos now, and learn more about Zabrena and her YouTube content!
What made you want to be a content creator?
Fell into it my accident! I love what I do though, it's a huge passion of mine to be able to share with others what works, what doesn't and help them save money on products that aren't worth it.
What advice would you give someone that is just starting out on YouTube?
Just have fun with it and don't let negativity stop you. Also, if you're doing it for the wrong reasons, your audience will pick up on it. Don't do it to be famous, rich, etc. – do it because you WANT to do it! There are rewards, yes, but love what you do first and foremost.
What are some reasons you use the gen.video platform?
Great team to work with!
What has been your favorite gen.video program/product so far?
I really loved the Conair flat iron brush video simply because it is a product that works and one I really love, which makes doing a video around it even easier.
Be sure to subscribe to her channel and her other social media pages below so you don't miss a thing from Zabrena!