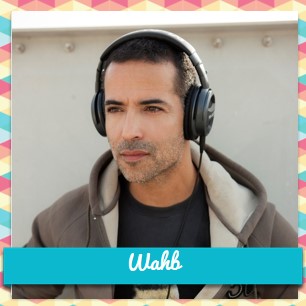 Watch these videos to see some examples of Wahb's YouTube content!
What made you want to be a content creator?
I have always been a big dreamer! From a very young age I have often told my family and friends about my ideas and dreams which everyone thought were unrealistic. I went on to realize every single one of those dreams. Leaving my home country, Morocco, at a very young age, becoming a fashion model, fashion designer and one of the most sought after international swimwear photographers. Some of my biggest passions that I have never ceased to practice are sports. I am a certified black belt and coach in kickboxing and Thaiboxing, I practice Jujitsu, I am an addict to fitness and wellbeing. So, since my expertise is photography and filming, my passion is physical activity and sports, I decided I had to join the two skills and start making content. My channel is focused on sharing how I am turning 53 years of age without aging, how can anyone stay in perfect health and shape, how to stay very fit, dynamic and full of life like a child. This has become my mission and I am preparing the ground to take off with the whole plan in the next weeks. I will be uploading on a weekly basis, videos about fitness, martial arts, and a variety of sports like tennis, horse riding, free diving, just to name few of the activities that I practice regularly, healthy nutrition and alternative natural therapies for pain and injuries and for maintaining an optimal health status! I am so excited with what's in store ahead!
What advice would you give someone that is just starting out on YouTube?
My first piece of advice to anyone who is starting a Youtube channel is to capitalize on whatever you are passionate about and what you know you are very good at doing. Another is to learn from other YouTubers who are successful and see what they do and how they do it, from their style of lighting and filming the scene, to how they introduce themselves and the topic they speak about. It is also very important to always be natural and be yourself, People like it when they feel like a YouTuber is being genuine and not a fictional character (unless the video is a sketch of somesort). Ultimately, keep things simple, at least at the beginning!
What are some reasons you use the gen.video platform?
I have learned a lot since I have started using the gen.video platform. It pushed me to learn more about making amazing reviews. It is also a great platform to expand my brand and channel, build my portfolio and create an extra income source. One benefit of being a photographer is the residual income that keeps coming years after a shoot and producing videos reviews of products similarly mimics that. It's a whole new source of opportunities and I am so excited for what's to come in the future.
What has been your favorite gen.video program/product so far?
I must admit that I loved all of them and some products have been amazing. I use them all! The one that has been generating many views is the Everlast standing Boxing Heavy Bag, it has just surpassed the 20,000 views!
Any fun facts about yourself that you'd like to share?
One thing I have never been good at is singing, I was always terrified of singing in front of others. I love Hip Hop in particular and 20 years ago I wrote down a few verses about my modeling days. I never thought that it would ever become a complete song, nor that it would ever be recorded, but through the years I have always toyed with adding extra verses to complete the song. Since living in LA I had the chance meet Hip Hop artists and producers and a few convinced me to come to their recording studio and record the song. At first I was hesitant, but then I thought I was so silly not to even give it a try. The demo sounded great and I realized that I could actually perform the song and decided to record it and launch it on YouTube this coming summer!
Be sure to subscribe to Wahb's channel: 50YY so you don't miss a thing!