Even without trying, content creators on YouTube are having a bigger impact than they think as we approach the holidays. It's a week into December and so far I've looked on YouTube to figure out if it is better to start stringing lights from the bottom or top of the tree, to find holiday music to listen to while the family decorates the home for the holiday, and simple recipes for Christmas Dinner. Many others flock to YouTube to hear from those they trust about the best gifts for loved ones.
Brands that want to capitalize on the impact influencer marketing can have to drive holiday sales will most certainly be associating their products with YouTubers.
TREND #3
Engage Influencers
YouTube is a primary destination for product research and whether it is to show up in search or to have YouTube 'celebrities' endorse your product, having an influencer marketing strategy is key during the holidays. YouTube Influencers carry a lot of credibility to their avid followers and can drive purchase intent – often without even trying.
A simple unboxing or product review on YouTube can bring attention to a product that a viewer wasn't considering and by providing a path to learn more or to buy. Like this LG example: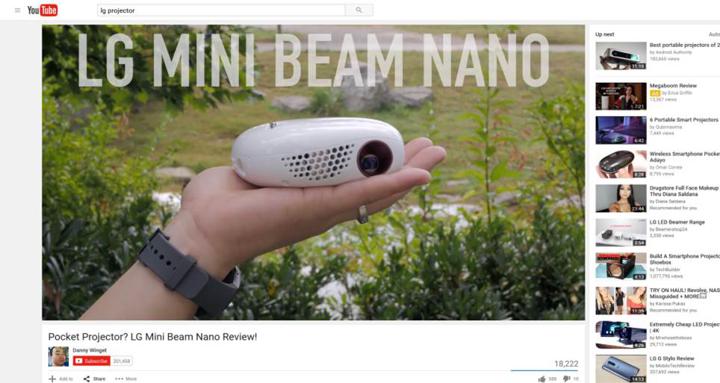 Another approach for brands to consider is associating themselves with season topics that YouTubers are already creating content against to address the demand of their adoring fans. By doing so, you can ensure that people will watch your content and hear your message. The holidays are right around the corner and the term 'stocking stuffers' is one that will surely be searched a lot on YouTube. In just a weeks time, close to 500 videos have been uploaded to YouTube with that title.
But don't just take our word for it. Google recently put out a study that spoke about the powerful impact
influencer video is having on shopping
, specifically for moms.
What are your favorite holiday videos? Share in the comments below.