Building lists of content to share and collaborate.
1. Click on the content tab   
This is where you can see all content generated from influencers, partners and the gen.video team. It is organized by Creator (stuff made by social media influencers or actual consumers), Professional (stuff produced by agency partners, gen.video or assets uploaded directly by the brand) and Lists.  Lists are collections of assets.  This how-to is designed to step you through the process on how to create lists.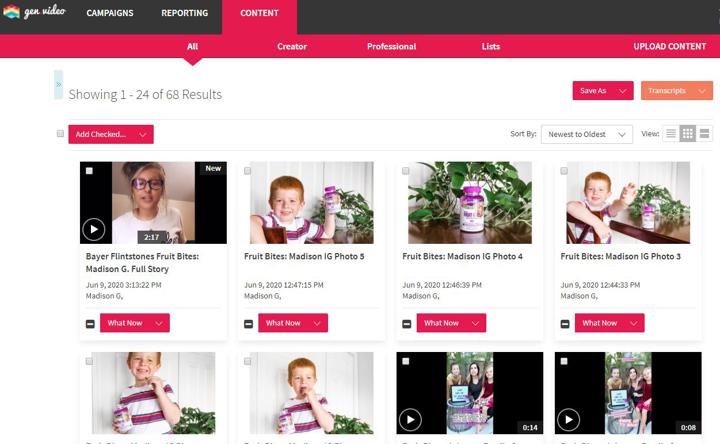 2. Check off assets you want in list   
There are checkboxes in the upper left corner of all media assets. Simply select the assets that you want to include in your list.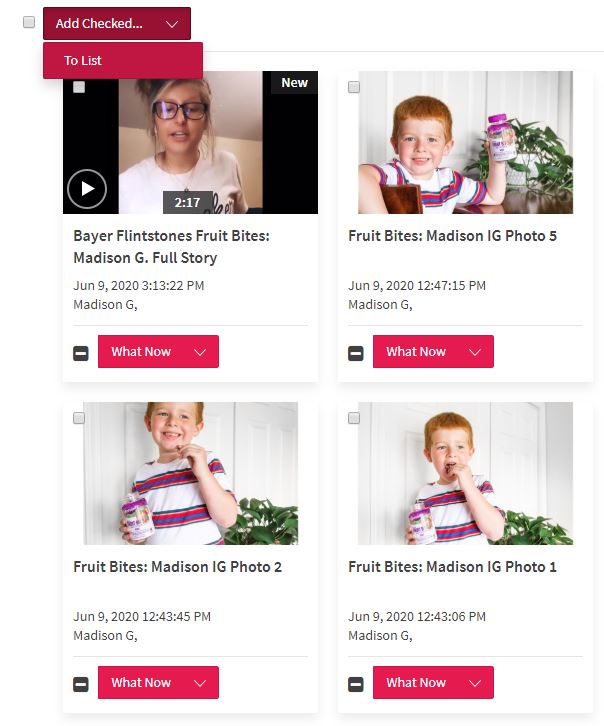 3. Click 'Add Checked' Button       
This is where you will either select from a pre-existing list or create and name a new list for saving the media assets.  once you do that click save.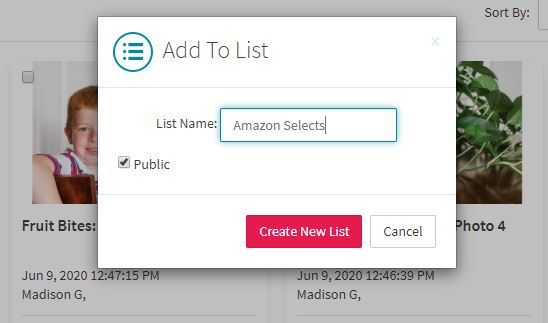 4. Confirm List
Once the list is saved you can continue to add additional video and images to it as needed.  You can see the list by click the Lists link. As long as the list is created you're in good shape. The assets take a few minutes to render there so hang tight.